Missed the Facebook and Instagram train?
Don't look at opportunities in the rear-view mirror...
First-To-Market Automation Software Unlocks 800 MILLION Buyers Using Done-For-You Videos In Under 60-Seconds!

Access an

untapped pool of 800 million leads and buyers

INSTANTLY!

Get

views within minutes

of posting your first video

Using an

Instant Video Builder

takes away the need to be on camera

Create

viral videos

similar to the ones getting millions of views & thousands of leads - every month!

Put your social channels, website, lead magnets & offers

in front of engaged buyers - for FREE!

Newbie-Friendly

- Created With Part-Timers In Mind

Imagine if you were first in line to tap into Facebook or Instagram traffic - this new UNTAPPED traffic source gives you a

fast-mover advantage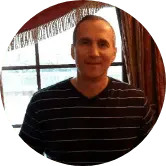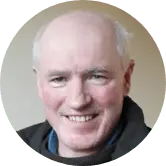 Tik Tok is still more or less unknown to many. That's why I would love to open up this new market with this software.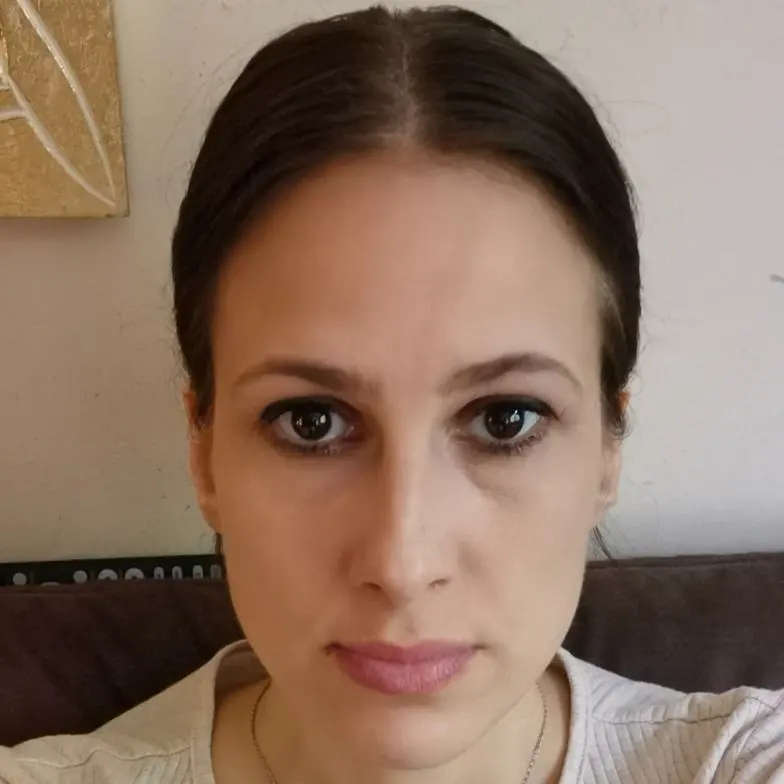 TikTok is exploding now and you should capitalize on it. Tik Tok is not all about dancing and voice sync, and with VideoTik, all you have to do is enter your niche and easily create perfect videos that work, and can be scheduled. Easy, newbie friendly, and everything you need to get started with an outstanding Agency option, so you can make money easily from clients.
"I Thought This Traffic Source Was a Joke Until I Saw These Results..."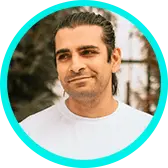 Neil Napier, with Abhi Dwivedi,
There are 2 kinds of people in this world:
First set of people find out about a social media site, and create an account, and start consuming.
Second set of people see the opportunity behind the new social trend and get in early to unlock a MASSIVE opportunity. They become creators, and with the right tools - creators without creating anything from scratch!
Now you may think that you never miss an opportunity – in which case – great!
But it's likely that you missed the Instagram train in 2004, right?
Don't worry – I missed it too.
But this time, we are FAR ahead of a new traffic source that as of now – is under-utilized.
Today, I want to present an opportunity that will turn you into a creator - without creating anything from scratch. And doing so will put you ahead of 99.99% of marketers out there, opening up a COMPLETELY new traffic source for leads and buyers.
This traffic source has helped kick-start many new affiliate marketers make easy recurring commissions. All by recommending products to people who are organically watching their videos.
And why is this traffic source good? Well because it has:
Over 800 Million Active users

(again – active, total number is in BILLIONS!)

A hungry market

that is ready to buy

eCom and digital products

, and

51% demographic of 25+ year old people

who spend an hour on this site every day.
The Traffic Source I Am Talking About Is Tiktok™
Now, I have a confession to make…
...I thought TikTok™ was a joke. A bunch of overage women trying to look cool by shaking their butt, right?
After seeing my wife waste away hours on this network, I stumbled across a video from this guy: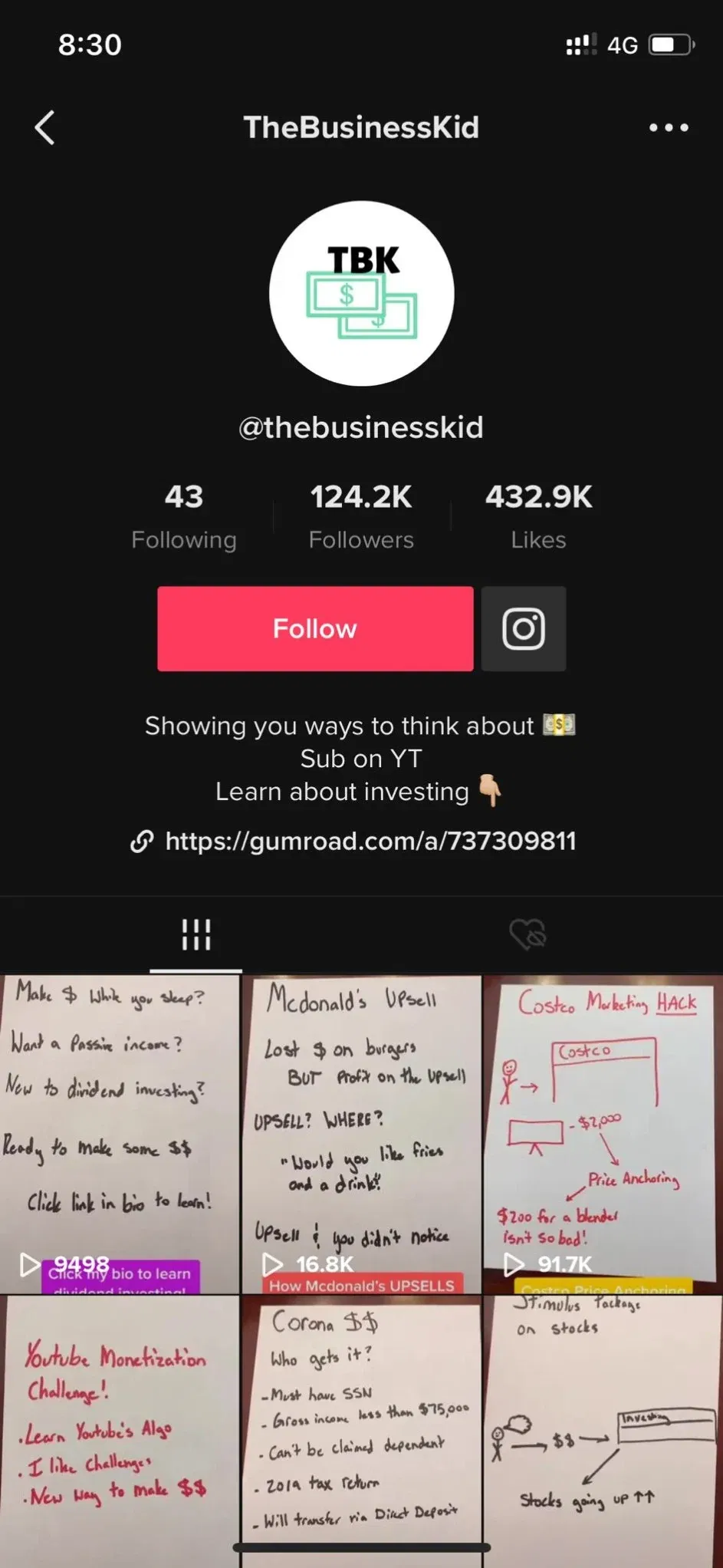 Here's what you may not know about this guy...
He NEVER puts his face on camera

He sells $20 ebooks via gumroad, and

He has 124k followers, all generated organically with his videos.
I can show you even more examples of people who are selling affiliate products, physical products, and their info-products - just with TikTok™ videos.
And using TikTok™ traffic, he started and grew his YouTube and Instagram channel. AND created a FB group to sell consultation and video courses!
He talks about making money online, investing and 124k Million people watch his videos, engage with him, and buying from him!
All by posting engaging videos that go viral.
Without him ever being on camera.
And get this - when this guy started on TikTok™, his first video was in January - which got 29,000 views...organically!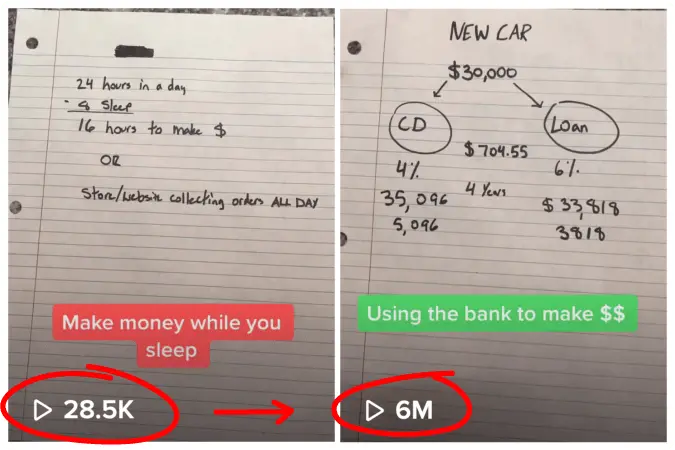 And his latest video has 6 MILLION views (again, all organic!)
That's in the space of 4 months. 
And this is not the only case...
Many Marketers & Local Businesses Have Used TikTok™ To Grow Their Followers And Make Money...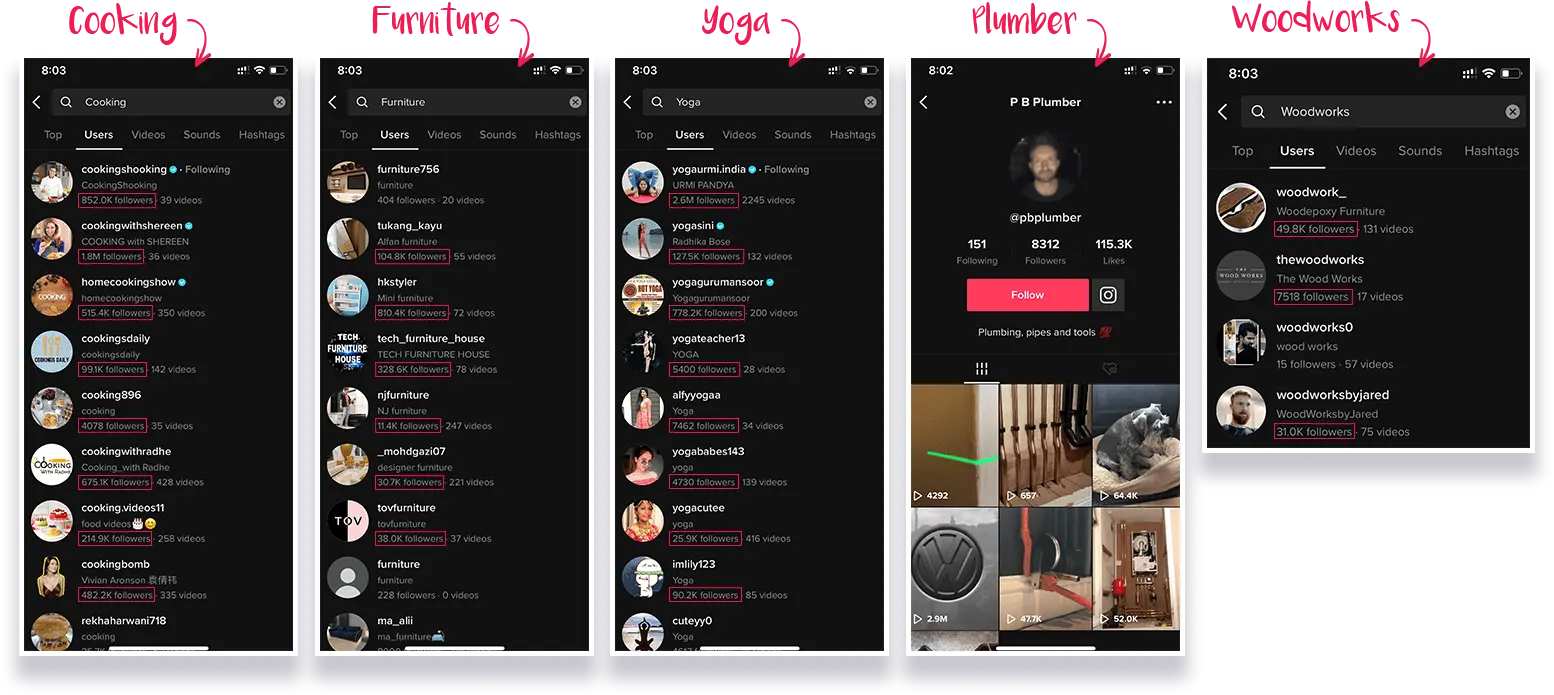 This Is What Others Say About TikTok:

Tapping into millions of peoplewho don't even know they want your product or service until it's right there staring them in the face! BOOM! 

For any local business wanting to expand their customer base... this product is the launchpad to do that!

I will use this software to market my video agency products and services.
...and there are more success stories!
The Bailey

Bakery

has over 4 million followers

Lawyer

Anthony Barbuto has 1.8 million followers

University

of Florida successfully uses the platform

Lil Nas X

created a number one hit using TikTok™

The

Lomile Shop

has more than 2 million hearts for their videos

The

Washington Post

has more than 4 million hearts for their videos

The

Pasco County Sheriff's Office

has more than 3 million hearts
TikTok™ Is The Biggest Hidden Secret In The Marketing World!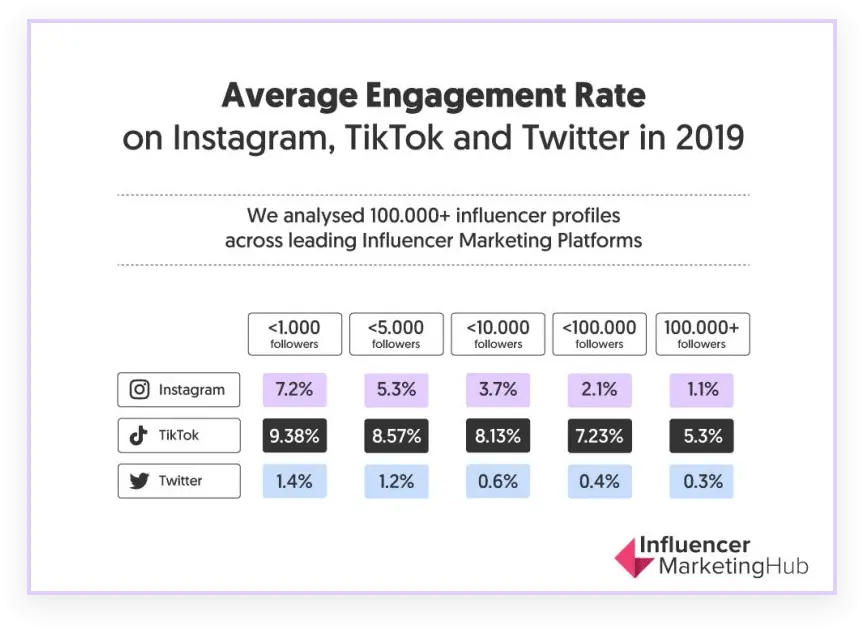 2nd Most Popular

Free Apps Download Recently

37% Of US TikTok™ Users

Report

Household Income Of More Than $100,000

Used In

154 Countries

– 75 Languages

30 Million Daily Active Visitors From The US

Most TikTok™ Creators Tend To Sell Ecommerce & Digital Products

Highest Social Media Engagement Rates

Per Post

9 out of 10 TikTok™ Users

Use The App Multiple Times Daily

Approved By Apple In The US

– It's Not Going Anywhere

500% Increase In In-App Spending

In 2020 (More Money To Be Made)

55% Uploaded A Video

In The Last Month
What If There Was A Shortcut To Instantly Generate Traffic & Build From TikTok™...
We want leads, and we want to build our social following. But how can we do it quickly?
There's not enough time, everything costs too much. It's just a pain. In our business, I've tried many methods to generate leads, and either we've failed, or it's just taken too long.
Posted motivational captions & memes on Instagram.

Written TONS of blog posts (but no Google ranking),

Run ads but most ads get rejected,

Created videos for YouTube (but we are late to the game), and

Harassed people on LinkedIn & Facebook.
So, if you are like me, you will LOVE what we are sharing today.
And just to be sure, let's check if you fit the profile of the person we are looking for: Just answer YES/NO to the following:
You know that "video is king..."because videos get skeptical prospects to know, like, and trust you faster than anything else. But you've hoped and wished that there was an easier way than YouTube?
Do you HATE being on camera, yet still want quick results automatically?
What if you could copy the SAME SYSTEM that other marketers are following to get FREE TRAFFIC without putting on their best costume or shaking their butt?? (Yes, you don't need to make a fool out of yourself to make money online!)
Create & Schedule Years' Worth Of TikTok™ Videos Using World First & Only TikTok™ Automation App
Access an

untapped pool of 800 million leads and buyers

INSTANTLY!

Get

views within minutes

of posting your first video

Using an

Instant Video Builder

takes away the need to be on camera

Create

viral videos

similar to the ones getting millions of views & thousands of leads - every month!

Put your social channels, website, lead magnets & offers

in front of engaged buyers - for FREE!

Newbie-Friendly

- Created With Part-Timers In Mind

Implement immediately from your new

"home office"

(kitchen table!)

Imagine if you were first in line to tap into Facebook or Instagram

traffic - this new UNTAPPED traffic source gives you a

fast-mover advantage

Stop Spending on Paid Traffic

, Get in Front of REAL Buyers
TikTok is the next Instagramand it's about to blow up for marketers, eCommerce and alike. If you're not taking advantage of the wild-wild-west of TikTok right now, you're literally leaving the gold. Now is the time to get on TikTok and build a huge following and with VideoTik, you don't really need to be doing a lot. Get this!
VideoTik takes the headache away from TikTok marketing.You can easily create funny and engaging videos in pretty much any niche, spend an hour and schedule a whole month worth of videos to be published on your TikTok and you're done. Easy, painless and gives you a kickstart in finally getting started and generating traffic from TikTok.
This is a brilliant product.VideoTik makes it so much easy to leverage TikTok to finally start generating real buyers in pretty much any niche (800 million active users!). It's easy to use, the video creator is perfect and tons of customization option and the scheduling feature the icing on the cake.Time saver and possibly the best way to generate traffic from TikTok easily.

When it comes to using VideoTik, 3 Simple Steps is all it takes.

Login to the software from any device, anywhere in the world.

Click a few buttons and create and schedule your INSTANT TikTok video in 60 seconds.

Tap once on your mobile phone when you receive an automatic notification and publish your video on TikTok.
That's all you need to do. It's so simple, that even a camera-shy marketer can do it and tap into a database of 500 Million audience.
VideoTik automatically finds HOT content (legally), makes sure it fits your needs, and turns it into ready-to-go TikTok videos. Just like the ones we shared above.
Watch A Complete Demo Of VideoTik Here...
You Can Use Our Custom-Built Technology To Make TikTok™ Compliant Videos...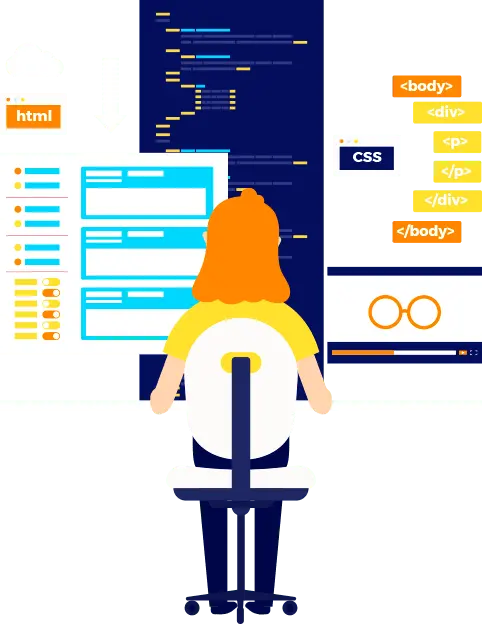 Schedule Years' Worth Of TikTok™ Videos Using Our Hands-Free Scheduling App!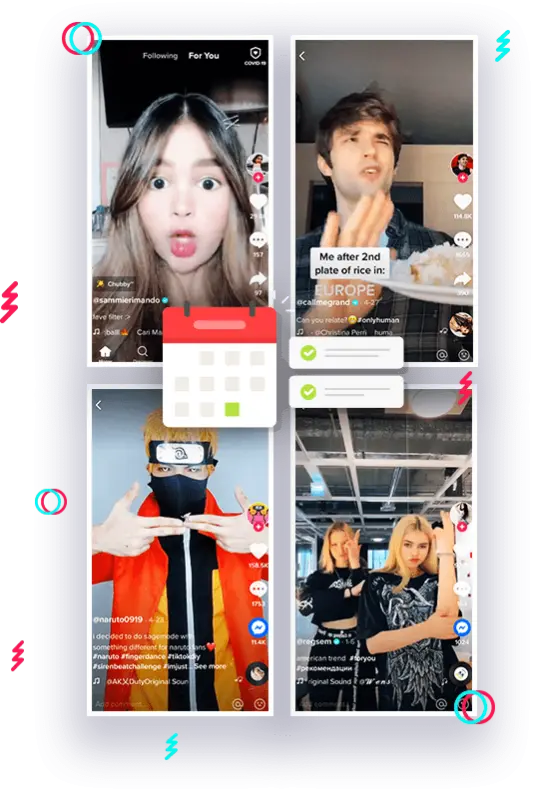 VideoTik has a built-in scheduling feature, where any video you create is pushed into our cloud server (so no hosting costs for you).
Any video that you create using VideoTik can easily be scheduled to be published on your TikTok™ account automatically at a set date and time.
You can schedule unlimited video, even the ones you haven't created using TikTok™.
That's right. You can even upload your existing videos to the "Publisher" and schedule them.
When it's time, you'll get a notification on your iPhone or android device. Tap on it and your video is LIVE!
(this is the only TikTok™ approved safe process that will NEVER risk your account. Other apps that claim to automate this kind of publishing could get your shadow banned.)
You can use this to Schedule YEARS worth of video content for
your (or your clients') TikTok™ account…and be ready to literally DOMINATE TikTok before your competitors.
Create TikTok Videos Without Being On Camera!
VideoTik is a versatile software. It can create a LOT of different video types based on your niche.
We understand what kind of videos go viral and generate buyer's attention on TikTok™. And VideoTik lets you create exactly those kind of videos…but without manual work.
Just enter a keyword and watch the video being created for you using our TikTok™ powered video-creation A.I.
Here are some of the most common viral video types you can create with VideoTik:
"Best of the week" round up clips for gardening

Top 10 "FAILS" clips for gamers

Inspirational clips for self helpers

Funny GIFs for parents

GIFs, quotes and videos that tap into seasonal and special events
…and as you start using this and TikTok™ more, you will realize there are HUNDREDS of other video types you can create!
All at the push of a button.
And here's the best part - this works no matter where you are located.
Works For Any Language, Country & Niche!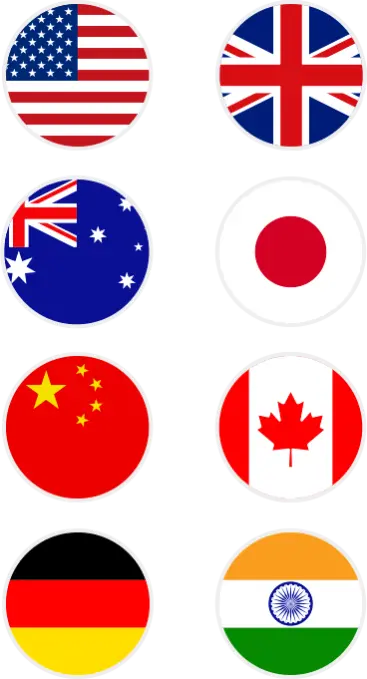 You don't need to be an expert to use VideoTik. Just create, publish and profit in ANY niche…
Some people say that being in a niche other than IM is difficult. It's not easy to attract the right people - it's not easy to get traffic.
This is where VideoTik is different.
We have built VideoTik from ground-up to be compatible with ANY niche.
TikTok™ currently has users from the USA, India, Turkey, Russia, Mexico, Brazil, UK, Canada and more…
...and no matter where you are based, you can target people in ALL these countries, using your evergreen content created...
...all at the push of a button.
VideoTik gives you UNLIMITED engaged traffic that is ready to take action - you won't get that effect with many other apps. Just drop your keyword into the software and let VideoTik work it's magic to give you traffic-pulling viral videos.
Don't Miss The Boat On This One Like You Did With Instagram & Facebook In The Early Days!
See The Videos We Created with VideoTik...
VideoTik Leverages 100% Legal Content Curation To Build Traffic-Pulling Videos For You!
As you start spending more time inside of TikTok™, you will notice that MANY creators out there are not creating original content from scratch.
Instead, they are mixing their own content along with curated content from others.
And their views are exploding…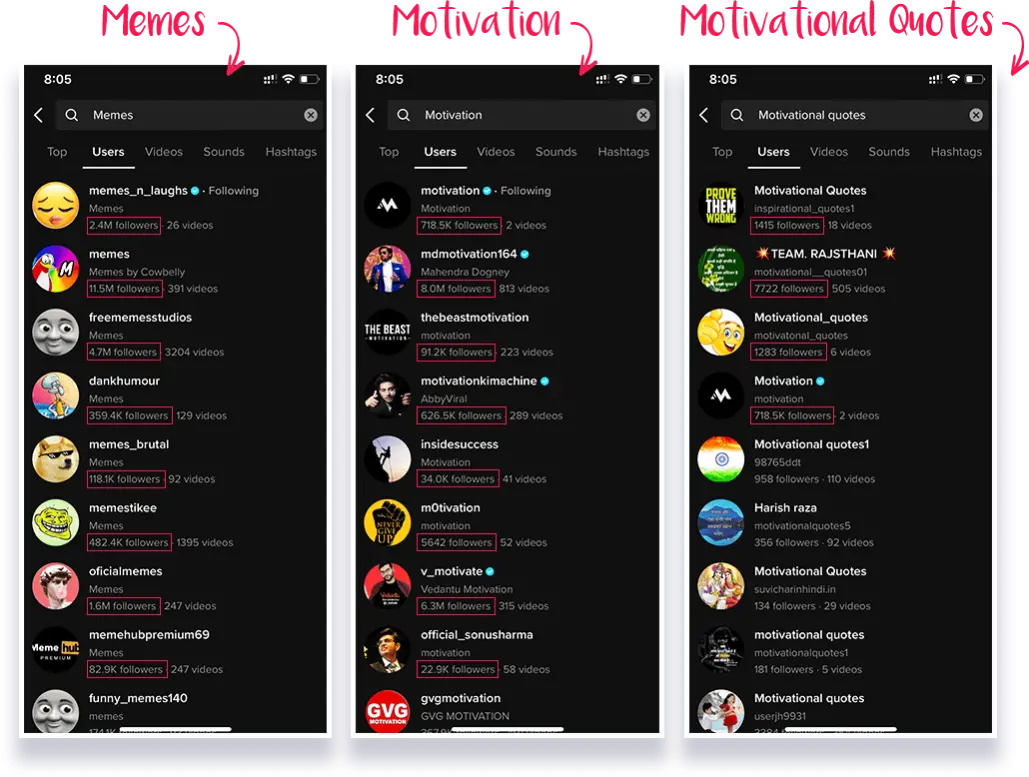 In Seconds From Now, Get ENDLESS Floods Of Buyers From A 800 Million Database!
In Seconds From Now…You Can Start Tapping Into Endless Floods of FREE Daily Traffic & Profit.
Over 800 Million Active Users (and growing) at your fingertips anytime you add a new video.
Check out the multiple ways you can profit with just one, two or three videos...
Imagine how much affiliate commission you can bank daily when you consistently attract 1000s of views.
Just add your link in the description
Turn TikTok™ followers into YouTube subscribers.
YouTube can't wait to pay you…
Popular videos make money just because they're popular.
You don't have to lift a finger.
Do you have your own products or services…Sell your own products.
It takes minutes and costs nothing.
You don't even need to sell with CPA. Use VideoTik to send daily traffic... to any CPA offer you like.
Just one sale can make you more in commission than many make working all week. 100s Per Sale
Influencer? Business owners are lining up to pay you to mention their product.
Automate Your Entire TikTok™ Marketing In 60 Seconds!
VideoTik is the first of its kind video creation and traffic generation tool for TikTok™. It is capable of automating your entire TikTok™ video creation and marketing in 60 seconds.

helps create A.I. powered viral videos that are primed to engage and lock people in.

helps turn these any videos you have into TikTok™ compliant vertical video format

helps schedule years' worth of content, ready to go out from your mobile app.
Create Viral Videos That Are Getting Millions Of Views On TikTok™!
There are 3 kinds of videos that work for TikTok™. These are: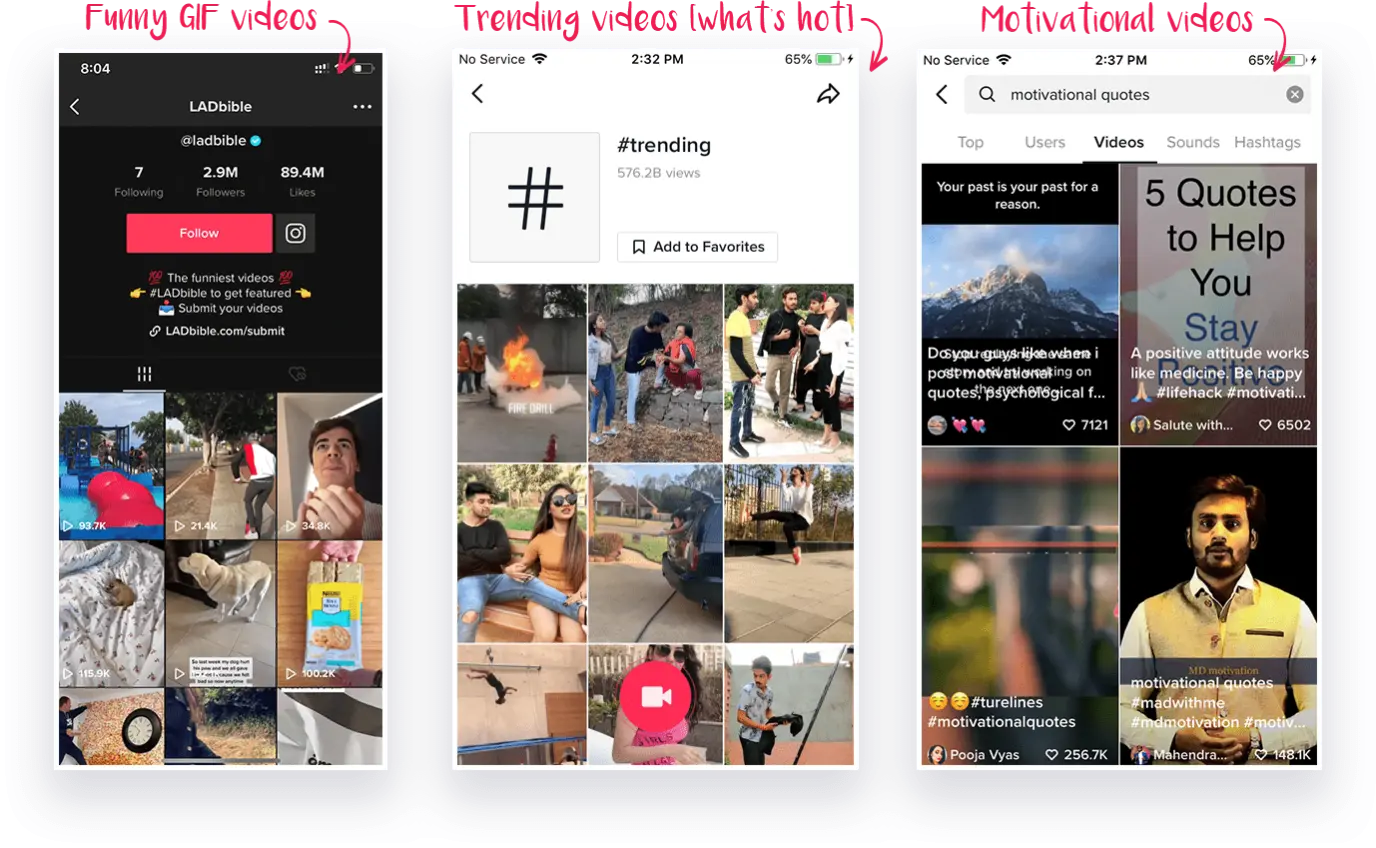 VideoTik helps create ALL of these.
Just login to VideoTik...
...tap on the type of video you want to create...
...then enter a keyword...
...and VideoTik will automatically load your video with fresh, viral content...
...and turn it into a viral video that rakes in traffic and cash like you've never seen before!
You can even choose how many images to use, which sources you want VideoTik to use for the content, and even how many videos to create!
It all happens in seconds...
...giving you an unstoppable super power to create endless viral videos for you and your clients, bringing in buyers and cash on demand!
We Made It Simple So Anyone Without Tech Skills Can Use It!
Just login, push a couple of buttons, make your choices, and you are good to go!
Imagine The Possibilities - See These Traffic Results…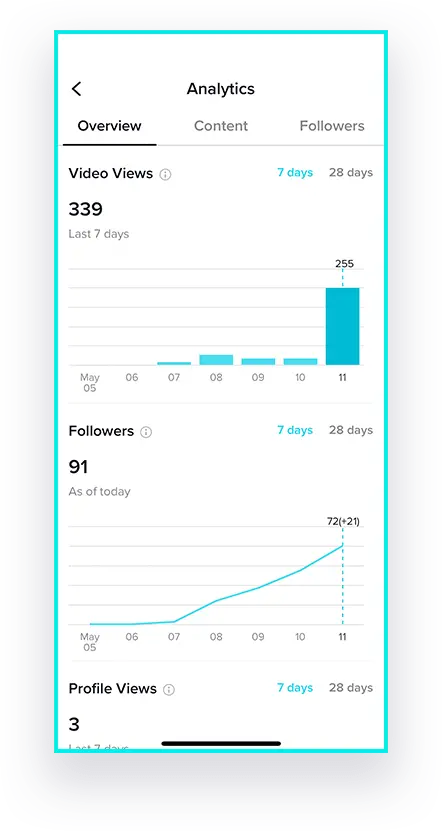 You have 2 options right now…
Keep doing what you have been doing all this time…
That will feel safe, it will feel comfortable. But it won't get you any further than you are now. You will wake up with the same sinking feeling in the pit of your stomach that you felt this morning.
You can copy our system that WORKS…
Listen - we've proven this - over and over again. Not just us - MANY other hobby-marketers have generated MILLIONS of views and THOUSANDS of traffic and leads and sales with videos like these.
Videos that VideoTik creates for TikTok™ - just with ONE keyword.
You don't need to do anything else - Create - Publish and let the traffic come in.
VideoTik presents the perfect opportunity to access an untapped source of 800 Million Plus active users.
And these buyers are hungry for a LOT of things. Other marketers out there are using TikTok by using multiple business models including:
Promoting affiliate products

Selling own products

Starting an eCom store

EVEN build your own TikTok™ channel (NEW!)

Sending Followers to Subscribe on YouTube

Sending Followers to Engage on Instagram
Create Engaging TikTok™ Content That Gets Instant Reactions, Views & Leads…
When it comes to TikTok™, engaging content is the key.
Even better if you can make this content GOOD.
And the trick to making good, engaging content is to leverage VideoTik.
VideoTik creates engaging videos from ANY keyword of your choice - making it easier for you to instantly schedule them to TikTok™, and leverage for a FLOOD of video views.
Create 4 types of video that are proven to go viral and bring you views, clicks and cash like clockwork…
Killer roundup videos packed with hot tips from other experts, positioning you as an expert and presell people on your products and services!

Viral "gif videos" in your niche that get shared like crazy and get people "hooked" on your channel, group or page!

Hot trending videos packed with news and trending topics, adding value to your audience and cashing in on the latest trends and seasonal spending sprees!

Inspirational quote videos that people love to share, like and comment on, sending your engagement and views through the roof!
1. Dominate buyer's feeds…
Pump out dozens or even hundreds of viral videos per day in just a few minutes, allowing you to dominate your audience's TikTok™ feed with viral videos they can't ignore and love to watch!
2. Force your videos to the top of other videos...
...and now you can pump out viral videos that get insane engagement and send you to the top of the search results…exploding your traffic, shares and sales literally overnight!
3. Rake in thousands of buyers…
Sit back and let your viewers share your viral videos like crazy, bringing you a regular supply of fresh buyers and easy sales!
Pull Targeted Traffic Every Time You Publish A New Video…
With VideoTik, you will be able to:
Send people to your optin page to build your list

Build a huge social following that you can sell stuff to every single day

Build awesome pre-launch buzz for your next product or service

Grow and sell your channel for big bucks!

Profit like a boss with advertising revenue, sponsorships, social mentions, affiliate promotions, CPA offers, direct sales… or collect huge paychecks creating videos for clients!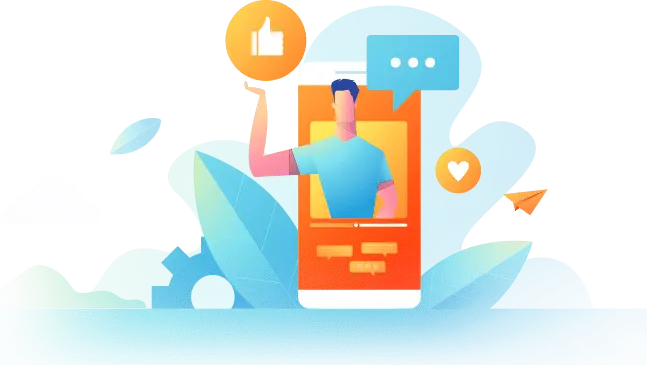 PLUS – LIMITED TIME UPGRADE AVAILABLE
Commercial License Included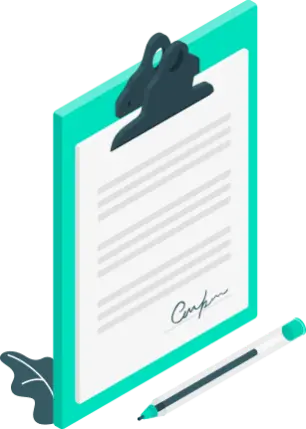 With the commercial license of VideoTik, you can be the first in the world to start a proper marketing agency for local and online businesses!
Imagine – when you are generating buyer traffic on demand, wouldn't other businesses want your help?
I bet they would. And the way to offer that help would be to help generate traffic for THEIR TikTok™ accounts.
With the free commercial upgrade, you are not limited to one TikTok™ account.
You can use VideoTik for other TikTok™ accounts as well.
Finally Solve "The Buyer Traffic" Problem...
Listen, I wish I could go on and on about what VideoTik can do for you.
There is so much it can provide.
But the most important thing is TRAFFIC.
But not just any traffic - TARGETED AND ENGAGED TRAFFIC straight to:
 Your optin pages

   Your sales pages

   Your Shopify Store

   Your YouTube channel

   Your Instagram profile, and

   Anywhere else you want!
Creating Viral videos for TikTok™ is a red hot opportunity right now…and people are using this strategy to generate leads and make easy sales.
...without special skills and without creating videos from scratch!
STOP

creating boring videos that might get a few views, likes and comments, if you're lucky.

STOP

spending hours and days creating videos from scratch, hoping people will watch.

STOP

blowing cash on paid video ads that people just skip and ignore.

STOP

slaving over traditional SEO techniques that are slow, expensive and time consuming.
Save Thousands Of Dollars!
You don't need to hire freelancers at $20 per hour.

You don't need to waste $100's on video editing software.

You don't need to blow $700 per month on SEO agencies.

You don't need to burn $50 per day on Facebook ads.
With VideoTik, you can get insane amounts of free targeted traffic for just one small investment today…saving you thousands of dollars and months of backbreaking work!
And today, during this special launch…not only will you get grandfathered access to VideoTik at a low one-time price… you will also get your hands on an amazing Bonus Package worth $497
Bonus 1 - TikTok™ LIVE Growth Workshop, Worth $297
On the 3rd of June, at 3 PM ET/NY, you and I will get on a LIVE workshop. On this workshop I will take you inside TikTok™ and share some hidden growth strategies that will help you get targeted traffic and finally build a 6-figure business, backed by TikTok™.
This will be a LIVE session for all VideoTik customers.
Bonus 2 - TikTok™ Video Training, Worth $97
If you are completely new to the world of TikTok™, we have you covered. As part of your purchase today, you get a comprehensive overview on how to best use TikTok™. And don't worry if some things are unexplained - we will cover a lot more in our bonus workshop.
Bonus 3 - Video Creation Resources, Worth $297
Get additional graphics you will need to use for TikTok and other video creation software!
You Have Got To Act NOW To Get These Bonuses...
A lot of money and resources have gone into building this Video creator and publisher for TikTok™.
We had to introduce new technologies that others don't yet have (someone even offered to buy our proprietary desktop-to-mobile publishing feature for 6-figures)
…we can offer access to VideoTik only today at this extremely low one-time price (as part of this special launch offer).
After the launch, VideoTik will be priced at an annual price.
The bonus package is also available ONLY during this special launch.
Even if you are still wondering about TikTok™ right now, VideoTik is the ONLY software that puts you in front of everyone else.
Investing in VideoTik would be one of the smartest decisions you would make. At some point (and I'd say that point is already here!) you WILL realize the power of TikTok™, and will want to get in.
Just don't wait too long.
I am sure your business needs Leads, Engagement and Profits.
TikTok™ provides an UNTAPPED source of traffic that you can feed into your business.




TikTok™ Viral Video Builder

TikTok™ Video ReSize Feature

TikTok™ Auto-Publisher – iOS + Android Apps included

Create 100 TikTok™ Videos per day

Multi-User License – Use on multiple devices

Create High Definition Videos

Download the videos to own computer

Add your own logo & watermark

Create Stories Vertical Videos for TikTok

Access to Image Library with 50,000+ Images

Access to Video Library with 10,000+ Video-Clips

Access to Music Library with 1,000+ background music

Access to 100+ Fonts

Access to 5000+ Quotes to use

Upload your own images, video-clips & music

Text-To-Speech Features

Cloud-Based App – Works on All Computers & Devices

100% Approved & Evergreen Software

Dedicated Support and Regular Updates

Detailed Training Included

100% guaranteed.
***FAST ACTION BONUSES***
BONUS:

Commercial License

BONUS:

TikTok™ Live Workshop

BONUS:

Your TikTok Video Training

BONUS:

Video Creation Resources
CURRENT SELLING PRICE $67
USE COUPON: "30off" TO GET $30off ON CHECKOUT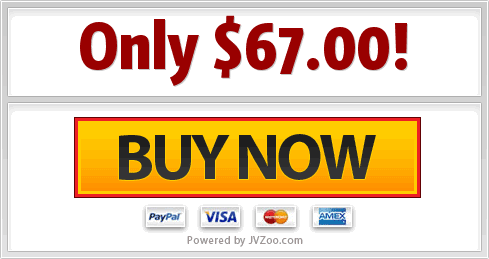 Try VideoTik Completely Risk Free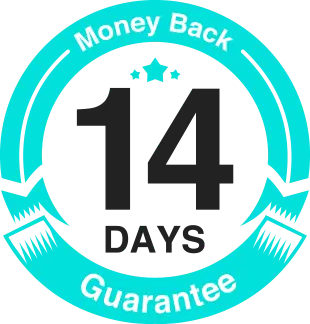 I am backing VideoTik as the most first to market video builder and publisher for TikTok. We have been using it internally for over 3 months now and are bringing it to you after getting REAL results.
But I want to be 100% fair with you. So, I am going to ask you to ONLY give VideoTik a try for 14 days. Create and publish a few videos and get views and leads.
And if at any time during this period, you feel that VideoTik doesn't meet your expectations somehow…
…just drop us a message at Support Desk and get your full refund processed instantly.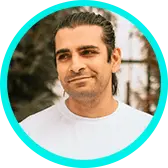 This is Neil Napier, and along with Abhi, I look forward to welcoming you as part of our VideoTik family.
FAQ (Frequently Asked Questions)
Are there any monthly charges?